PORTFOLIO
A form of expression. I spent a lot of time working on each individual piece. I often like to experiment with different techniques, software, and methods, always trying to explore new perspectives.
---
FRAGMENTENTS
Creating art dedicated to mental health issues such as Dissociative Identity Disorder, Schizophrenia, PTSD, Borderline Personality Disorder, ADHD, Bipolar Disorder. Struggles including Dissociation, Depression, Separation, Anxiety, Delusions, Hallucinations, and Psychosis.
---
PET PORTRAITS
A series of pet portraits created for myself and clients alike.
---
FAN ART
A series of work dedicated to my influence of pop culture like video games, manga, comic books, and sci fi.
---
SKETCHES
"Art is never finished, only abandoned"
- Leonardo da Vinci
---
CLIENT WORK
Creative illustrations created for clients from a variety of backgrounds.
---
DESIGN
Graphic Design creations from a wide variety of industries including logo design, website design, posters, menus, and others.
---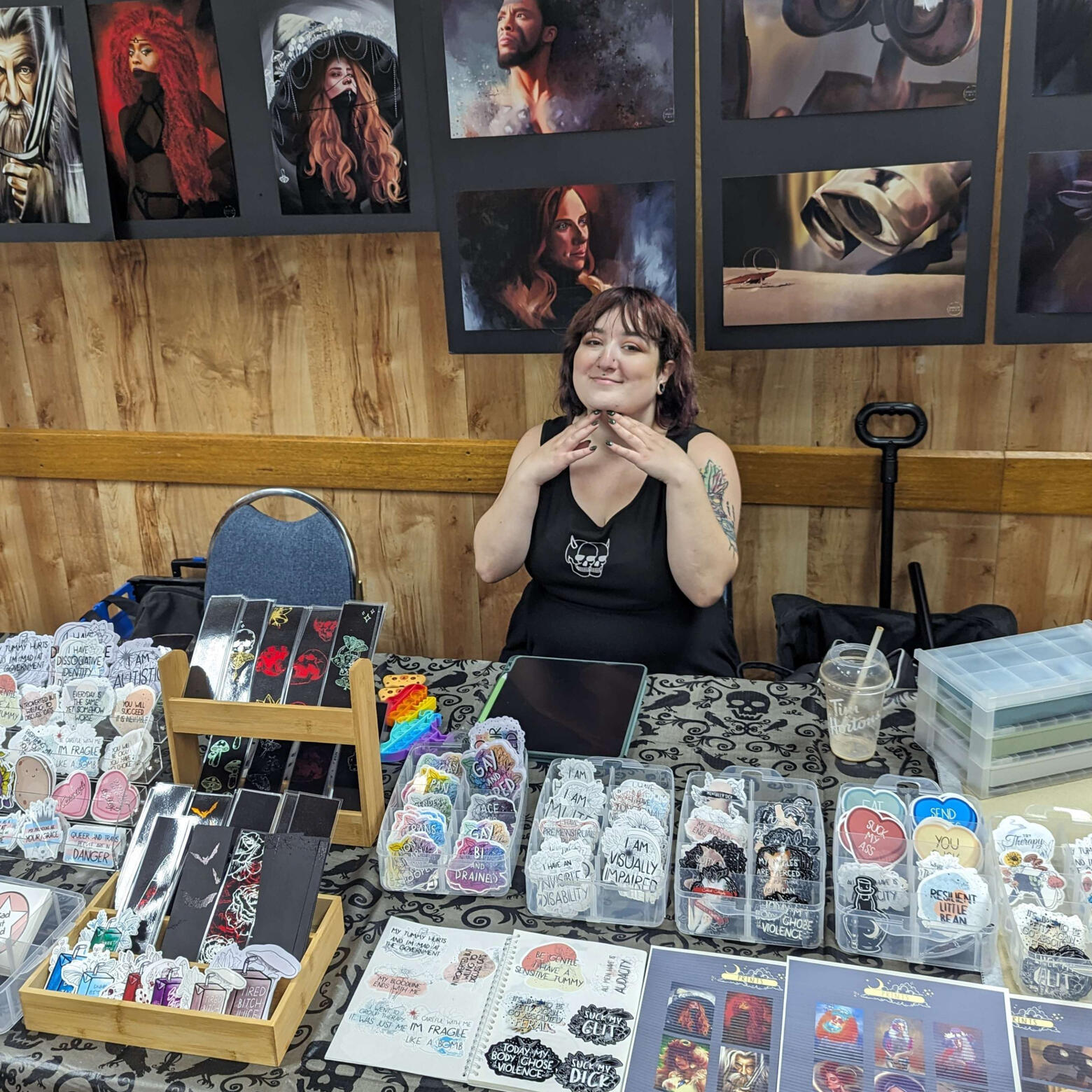 ABOUT
Faya Shlah (also known as Ring of Faya) is a Syrian-Canadian illustrator and fine artist with an interest in video games, films, comics, and pop culture, which was the catalyst in her art journey. She is a self taught artist.Her muses are mythological inhabitant, centered around tribal influence. She's particularly drawn to painting bright eyes with dark markings on the face. She's beginning to venture further and work on environmental concept art and character art.Her work cannot be credited to just pop culture alone, but also through cultural influence. She believes you can evoke powerful and telling emotions through the references and merging of cultures. With Faya being of Syrian descent, normalizing pale Syrians along with darker, more olive skin tones, she intends to to celebrate her heritage in all her pieces.Although her chosen medium is using digital tools, she also paints using acrylics and water colour to create gorgeous pieces.Her clients throughout the years have included Xerox, The Calgary Stampede, Papa Murphy's, Calgary Comic and Entertainment Expo, and Oakland First Fridays
WELCOME TRAVELLER
I'm excited to hear from you! If you have any questions, want a quote for a project, or are interested in a collaboration, please reach out to me! Please include as much detail about the project as you're willing to give, whether you're an Artist or not, the more information the better. Knowing the scope of your project will help me get back to you faster with an accurate quote!